The Elevated Series
Regular price

$69.99

Sale price

$48.94
Limited time offer - FREE SHIPPING!
The Elevated Series takes things to a whole new level. These refined works of art are expertly crafted from eco-friendly materials and make drinking your morning coffee or tea truly new experience.
The combination of mug and strainer make this a unique combination. Throw in the beautiful ceramic designs and wooden handles and what you have is a drinking vessel that is a work of art.
This is our tallest ceramic mug. If you are looking to take your drinks with you on long walks, hikes or camping, you can do so knowing you have plenty of fuel for your journey. Connect with nature and experience your drinks in a way they were meant to be experienced.
All mugs in the The Elevated Series come with a ceramic strainer. This helps making single cups of coffee easier. The ceramic lid allows you to seal the cup to help keep your beverage warm in the process. You can't go wrong with any of these great designs and will make your coffee or tea drinking experience an elegant portion of each day.

Dimensions
3.15" diameter
5.12" height
Capacity

14oz (without strainer) 
10.5oz (with strainer inserted)
Bundle Discount - Scroll down to see discount pricing for a set of 4!
The Greater Good
In addition to getting high quality craftsmanship with The Elevated Series, every purchase  helps the greater good through our give back program. 
This month every item purchased helps support OneTreePlanted.org. For every item our customers purchase through the website, we will plant one tree through OneTreePlanted.org. This is a great way to get high quality products and to support our communities - both globally and locally.
You can learn more about OneTreePlanted.org via the link below.
You can learn more about our giving back program on the Greater Good page.
Modern Mugs and Marvels Greater Good program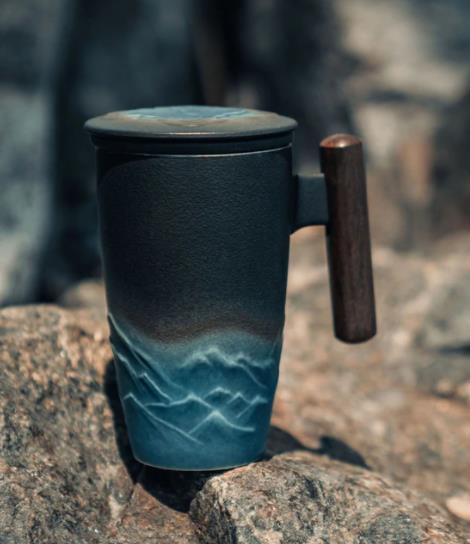 The Elevated Sienna
The Elevated Sienna is a beautiful mug that is great for your morning coffee or enjoying your tea outdoors by the lake. It's beautifully artistic design is a big hit.
Like all the lids in the Elevated Series, the lid in the Elevated Sienna is a sturdy and durable component of what makes this particular mug great for camping trips, hikes or even at the kitchen table. It also serves as a strainer making it easier for you to customize your beverage to meet your daily needs.
Buy today and save!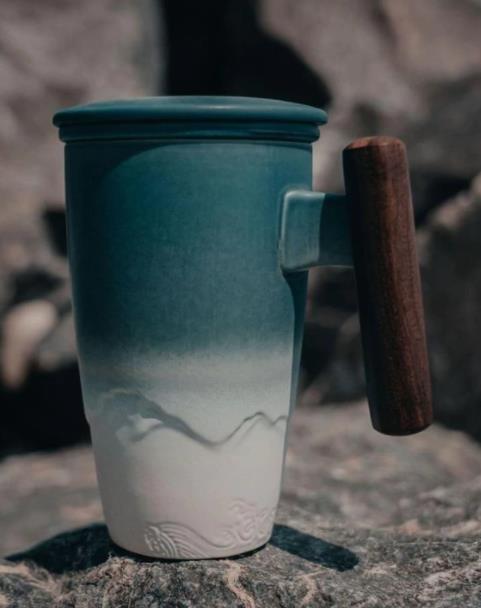 The Elevated Sky
This is another beautiful variant of our Elevated Series. Rugged but still elegant, this refillable option allows you get a glimpse of the outdoors even when inside.
The gradient blend of colors is the right mix to help make your coffee and tea drinking experience something truly special.
If you are looking to enjoy the sky morning, noon or night, you can do so with this wonderful mug.
Supplies are limited. So make sure to buy yours today.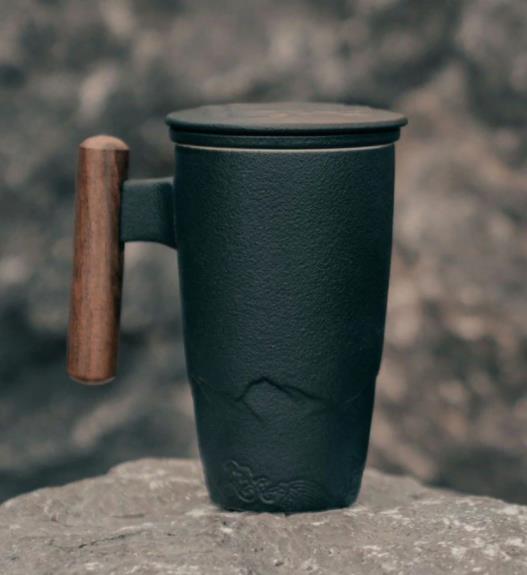 The Elevated Slope
We have truly taken the stein to new heights with The Elevated Slope. This sleek and truly elegant mug is a part of our signature Elevated Series. Like a great cup of coffee, The Elevated Slope is dark and bold.
Enhancing your ability to enjoy your beverage of choice, this is a great option for someone looking for more than just a traditional cup.
The wooden handle adds a natural textural component that adds class and elegance to this option.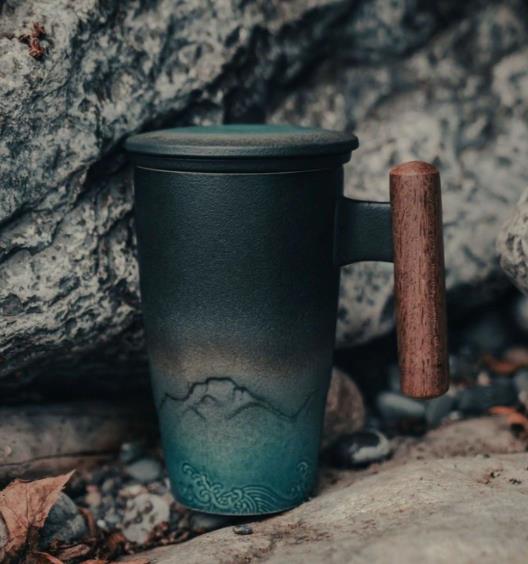 The Elevated Sierra
The Sierra is one of our most elegant variants of The Elevated Series. The unique color and styling make it different than other ceramic mugs.
Quality and durability are staples of this particular mug. Evoking thoughts of grandiose mountain ranges, The Sierra is an energizing way to enjoy your favorite coffee, tea, or beverage. Buy yours today and change the way you experience your morning coffee.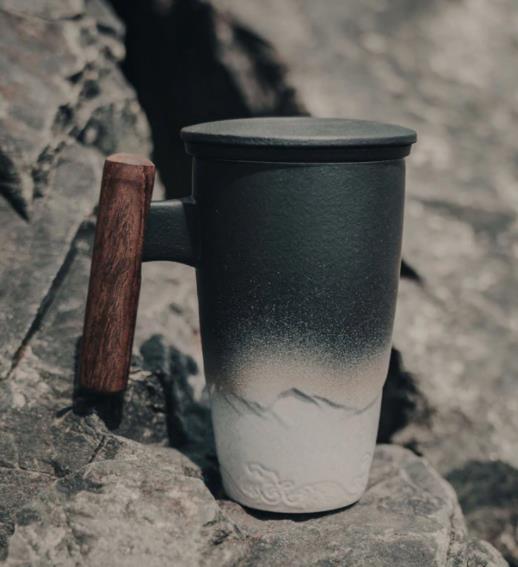 The Elevated Santiago
The Santiago is one of our more unique designs. The contrast in colors is strikingly elegant. It will catch your eye instantly.
The blend of eco-friendly materials and ceramic art design makes this a great option for people looking for an elegant addition to their kitchen.
Experience your coffee or tea the way it was meant to be experienced and buy your Elevated Santiago today.